Irina Vernichenko from «Art &signatures» offers a review of Art Basel ( June 2023), the most intresting art event of the summer.
Though contemporary art has taken many forms, it always follows one categorical imperative, that is to move forward. Paintings, decorative panels, installations, sculptures and other "consumer durables" that were shown by galleries at Basel art Fair were in line with new discussions about ecology, urbanism and the new reading of the language- based Conceptualism.
Curators of the "Unlimited" sector chose artworks of large sizes. 76 large scale projects in dialogue with gravity, in the 16,000-square-meter hall, as Aristotle's "unmoved mover" were the materialization of both new subjects and art's eternal agenda, for example, its connection with social sciences, psychology:
A supportive community on a five-meter-long triptych The Athletes by Katherine Bradford was the best example.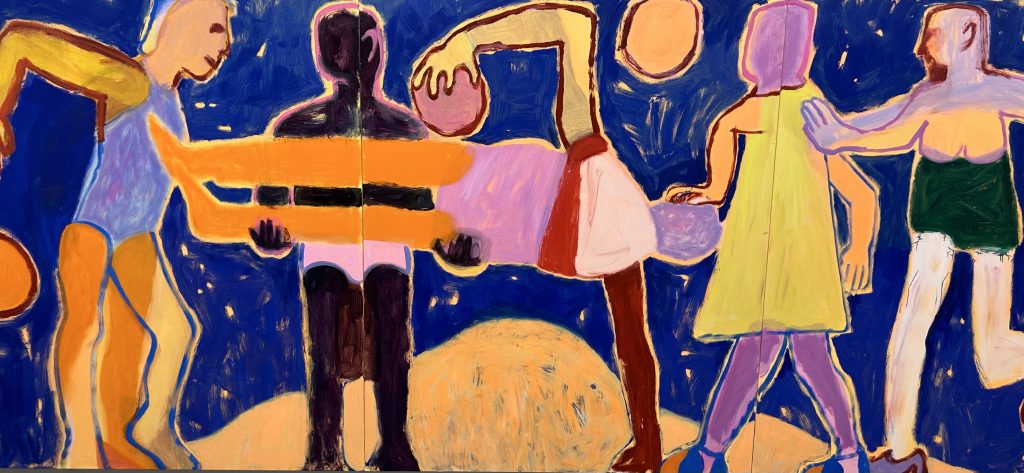 Ursula Reuter Christiansen also portrayed psychological architypes in her Leporello project. Characters of Leporello :Painter/Philosopher, Revolutionary/Partisan, Homeless, etc. were presented in bright "pop" colors, as a popular subject of conversations and the favourite part of the tool kit of psychologists.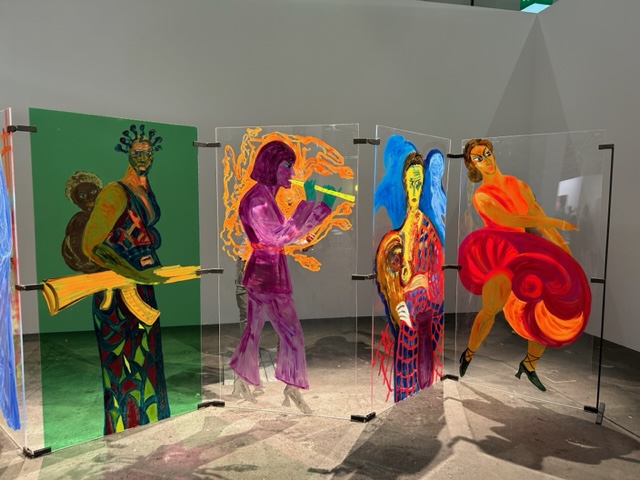 Theory of communication could be "read" in Jorge Méndez Blake's «Dismantled Waste Land» . Researches show that our attention at any party is focused on a single conversation, turning out other conversations, as well as music. In a large-scale composition by Jorge Méndez Blake 3055 words of T. S. Eliot's poem 'The Waste Land' (1922) are scattered across the wall, creating noise. Some words move forward and remind us of the "cocktail party effect ".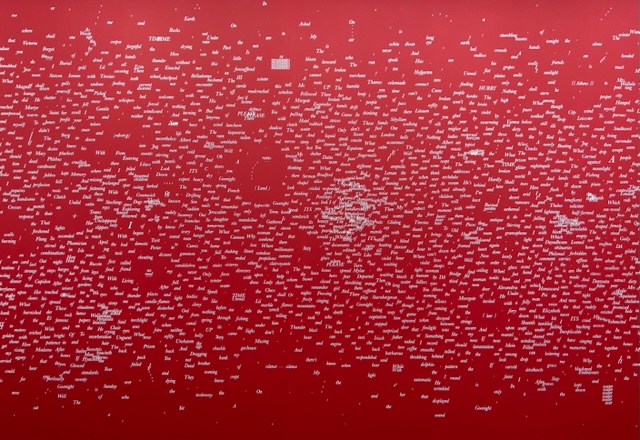 Language based Conceptualism in 1950-60 used linguistic analysis in arts. In 2023 Ron Terada addresses the role of typography as a representation of information in his TL; DR ("too long"; «didn't read» ) project that recontextualizes headlines from the technology news sites and the mainstream newspapers.
Polemics is part of the marketing mix of commercial art fairs. Aluminum ship Horizons by Jean-Marie Appriou shown at «'Unlimited» was about the "obsession" with future, discussed by the artists. The large-scale aluminum boat Horizons carries two astronauts, the "exo-humans".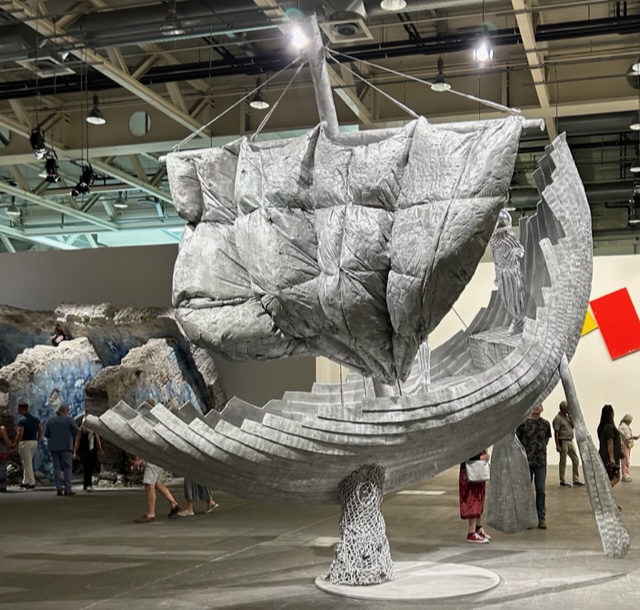 Adel Abdessemed 's Jam Proximus Ardet video project consists of a single shot that shows the same motif of a moving boat and the artist standing on his burning ship, looking strait ahead, perhaps at the illusory chimeras of the future.
A painting of a ship by Yu Hong addresses viewers to Hieronymus Bosch's 16th century painting. In 2021 Yu Hong portrays a group of youngsters struggling to keep the boat afloat.
Written by: Irina Vernchenko